Posted on
By Gravity Sorcerer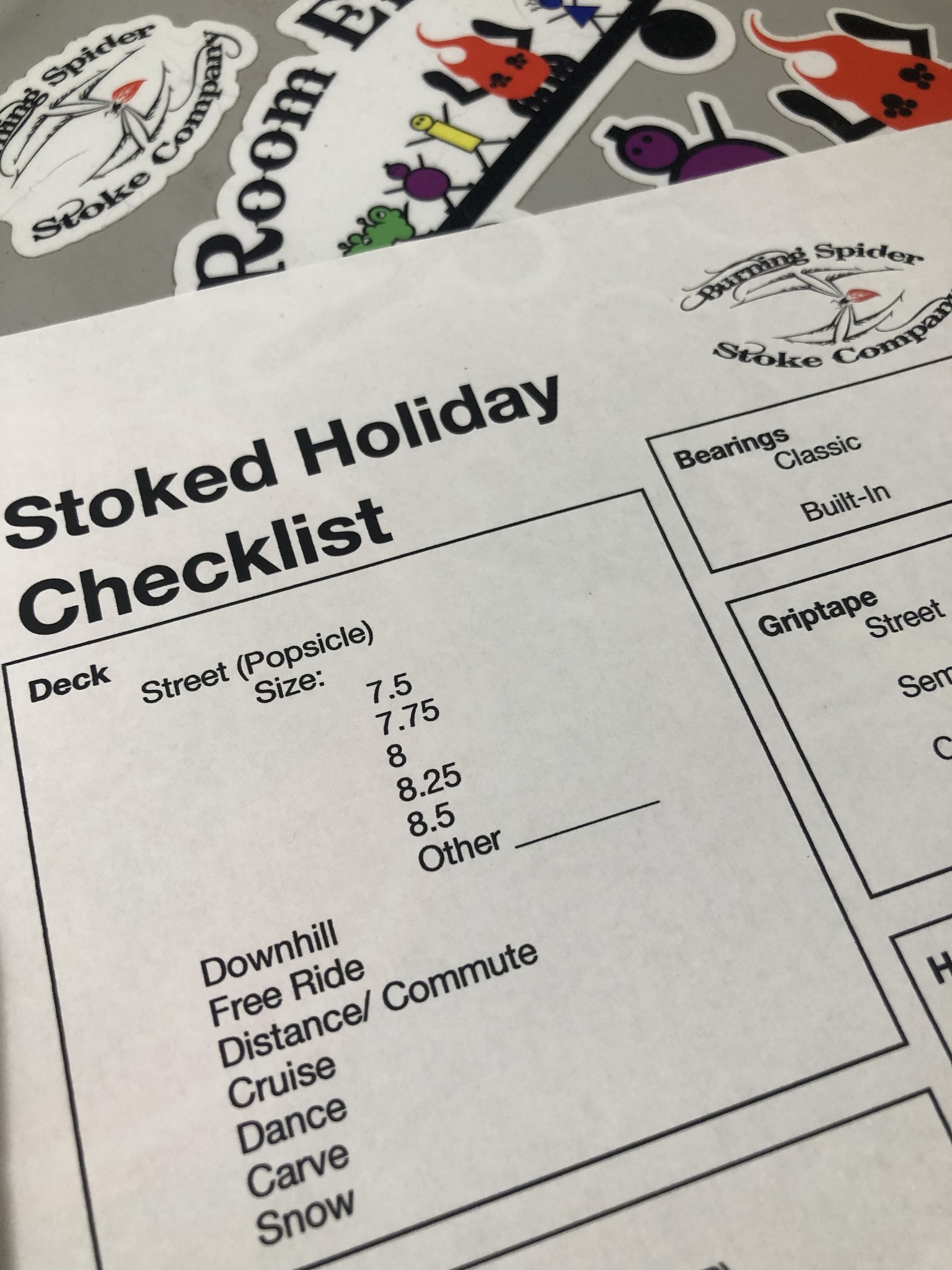 Make sure the gift givers in your life know exactly the information they need to effectively shop for your skate needs.
We have used the past 10 years of serving the gift givers in your life to compile what is the ultimate gift givers Stoked Holiday Checklist.
1) Print out this single page Stoked Holiday Checklist
2) Fill out the form.
3) Give it to the Gift Givers who are looking for just what you need and want.
4) Gift Givers come into the shop or shop online and get you exactly what you want.
5) You open your gifts and the look on your face make all the work worth it.
Thank you all so much for your support.